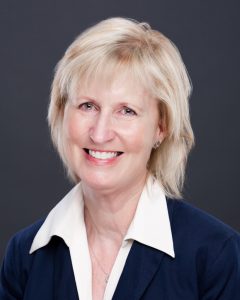 Betty Weibel is fortunate to combine her equestrian life with her career as a journalist and public relations professional. As a former newspaper reporter she has written hundreds of news articles and features. She continues to write about equestrian and travel topics for publications and published her first nonfiction book with The History Press.
Today, she is a principal in Yopko Penhallurick LLC, an award-winning Chagrin Falls public relations agency, and she is APR certified by the Public Relations Society of America. She also conducted workshops and consults on topics such as maximizing special events, media interview skills and marketing communications topics.
A graduate of Lake Erie College, she is a Trustee of the Ohio History Connection and has served on the Board of Trustees for the Chagrin Valley PHA Horse Show, Fieldstone Farm Therapeutic Riding Center and the Ohio Humanities Council.
---
Articles and Related Coverage
Ohio Equestrian Directory, 2019, "Chagrin Hunter Jumper Classic is the Pride of Ohio"
Currents, July 19, 2018, "Fieldstone Farm Therapeutic Riding Center meets diverse needs of students"
Currents, August 17, 2017, "In the Kitchen with Scott Kuhn and Chris Hodges of Driftwood Group"
Public Relations Tactics, January 2015, "Preserving History – The Role of the PR Pro as an Archivist"
Sidelines Magazine, January 2015, "My Story"
Currents, August 2014, "Horse-related injuries set Betty Weibel on course to write book"
The Chronicle of the Horse, April 30, 1999, "Betty Yopko Weibel Has Been Show Jumping's Best Friend" PDF
WGBH Boston PBS Television commentary,
International Jumping Derby, Newport, RI 1987